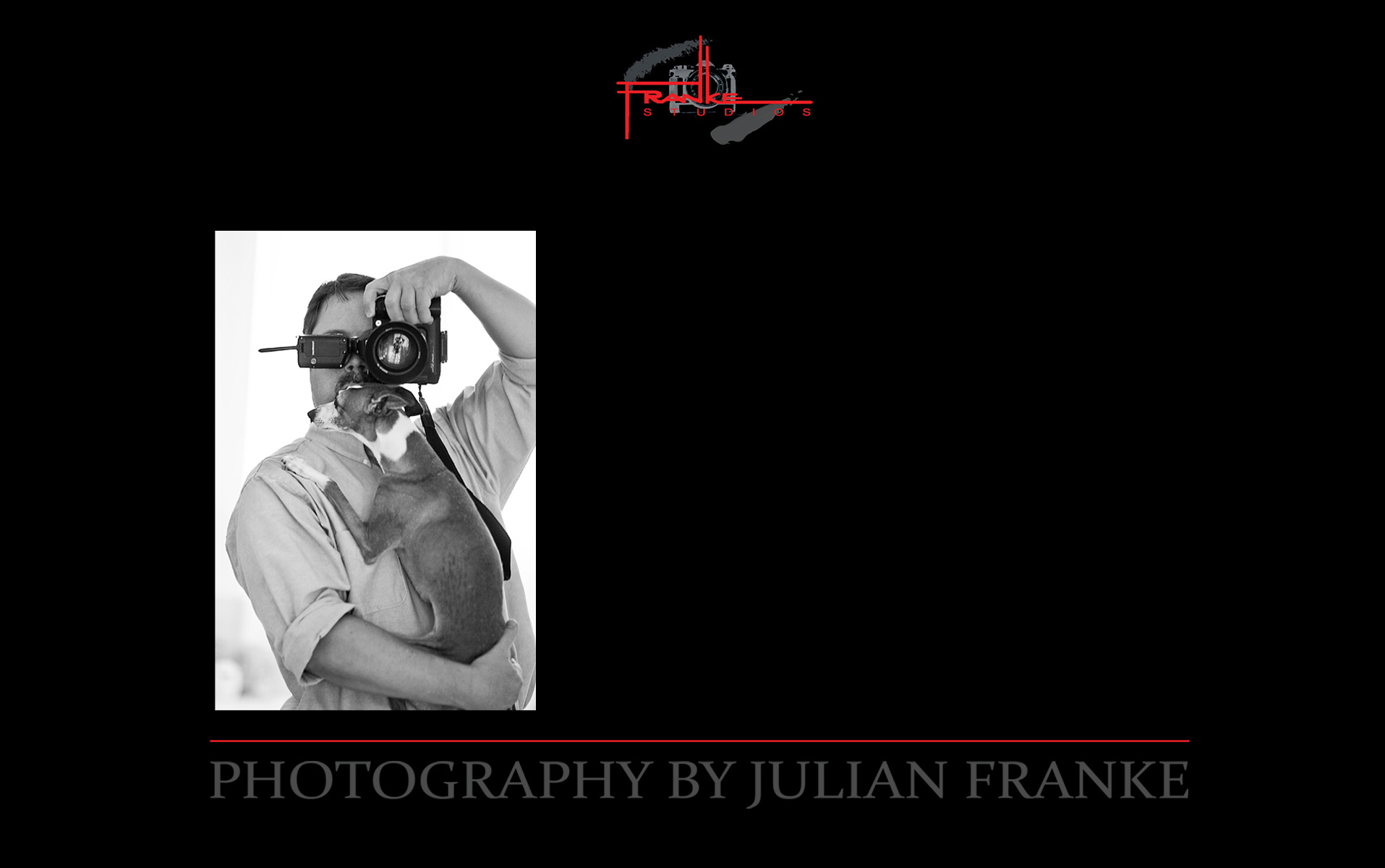 Julian Franke is an award winning photographer who has loved the art since he was a child. After receiving his first camera as a gift, photography has become his passion. His creative style is contributed to his versatile background that includes portraiture, wedding, photojournalism, landscape, and commercial photography. His other field studies are illustration and mechanical engineering.
Julian was born and raised in Fort Wayne, Indiana. He attended Indiana and Purdue University and received degrees in Commercial Art, Mechanical Engineering, and Mechanical Drafting and Design. He currently lives in the Indianapolis area with his wife and two dogs.
Julian is skilled in many photographic mediums, both film and digital, color and black & white, shooting 35mm to 4x5 large format. "Creativity is an expression of the soul. The camera is a tool to use and the photograph is a canvas. I am always learning, always adapting to change. I enjoy all aspects of photography and don't want to be catagorized or labeled as a specific type of photographer. What I love most about digital photography is the possiblities are as limitless as the imagination".